Samsung QLED 
Ambient Mode
Quantum Dot Technology
One Remote Control
Motion Refresh Rate
Colour brought to life
Introducing the 2018 QLED TV. The eye will savour the 2018 Q6. Welcome to the prestigious QLED lineup that tantalises your vision with Q Colour, while Ambient Mode can alter the screen into a spectacular visual display.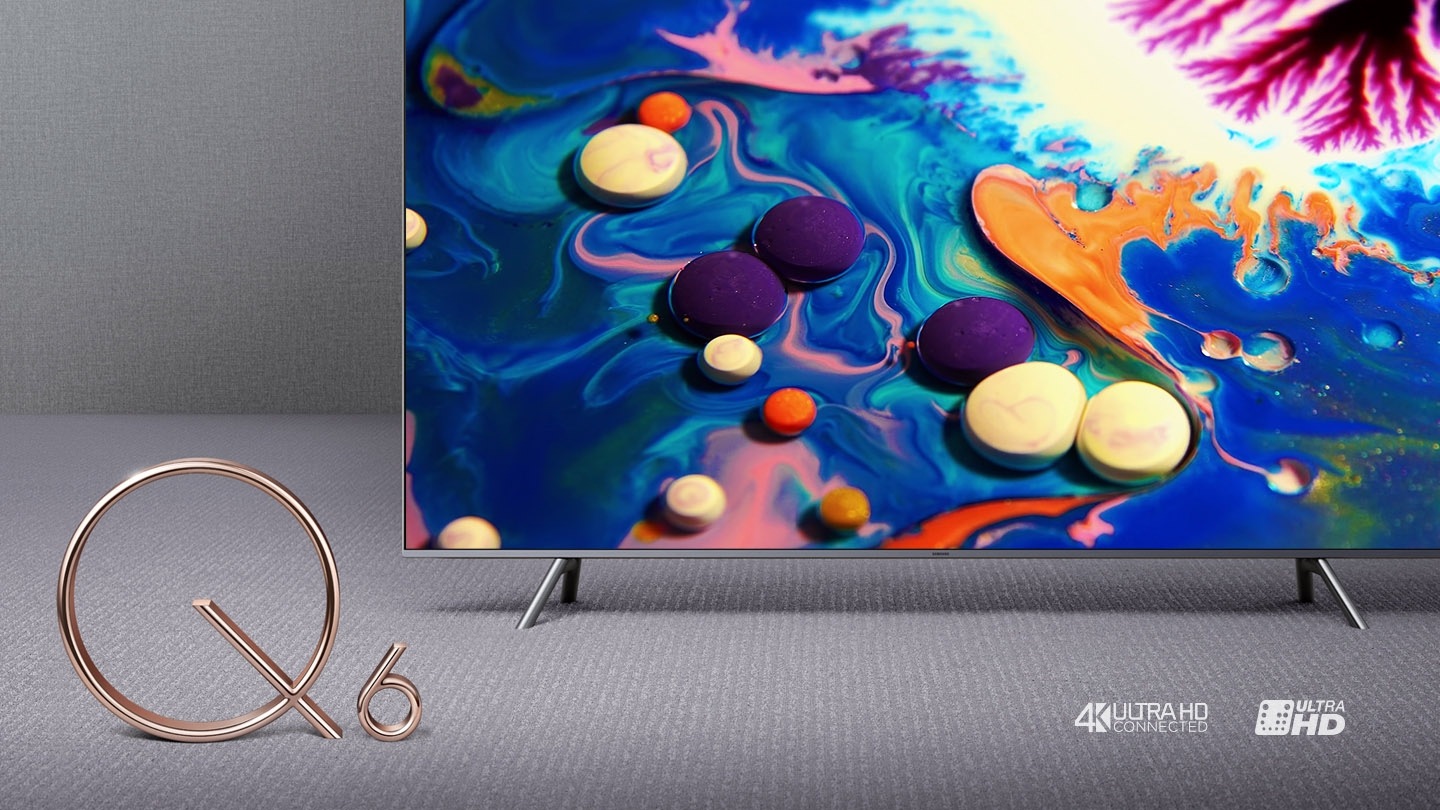 * Screen image simulated.
Q Colour
Watch TV shows and movies with realistic, accurate, and vibrant colours. Experience the intricate details of your favourite scenes, and feel as though you're part of the picture.
* Screen image simulated for illustrative purposes.
Q Contrast
Enjoy your entertainment undisturbed. Q Contrast helps reveal intricate details hidden in dark scenes, even when you watch in bright rooms.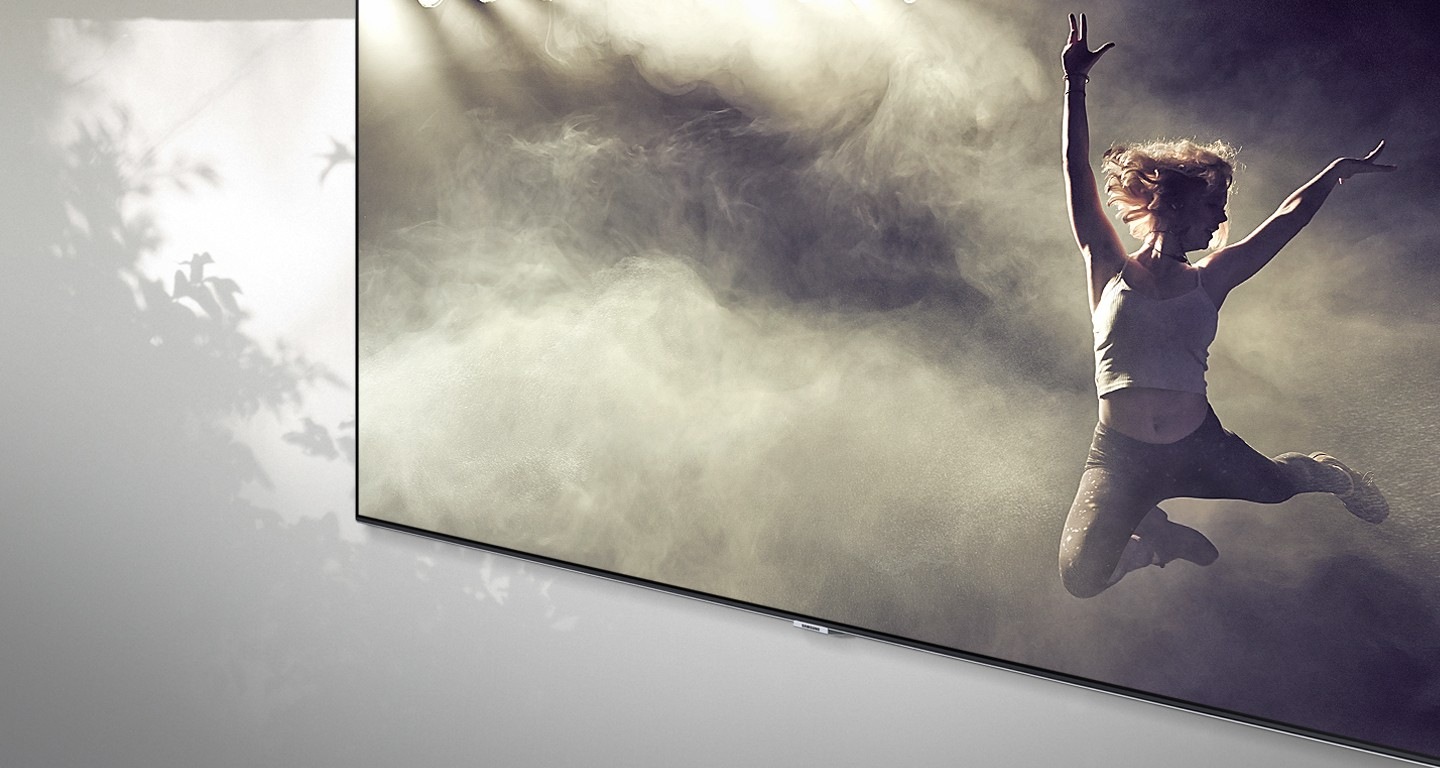 Q HDR (HDR 10+)
Powered by HDR10+, Q HDR can provide a wide range of brightness and contrast to help you see through the director's eyes. Discover details you may not have seen before, even in bright and dark scenes.*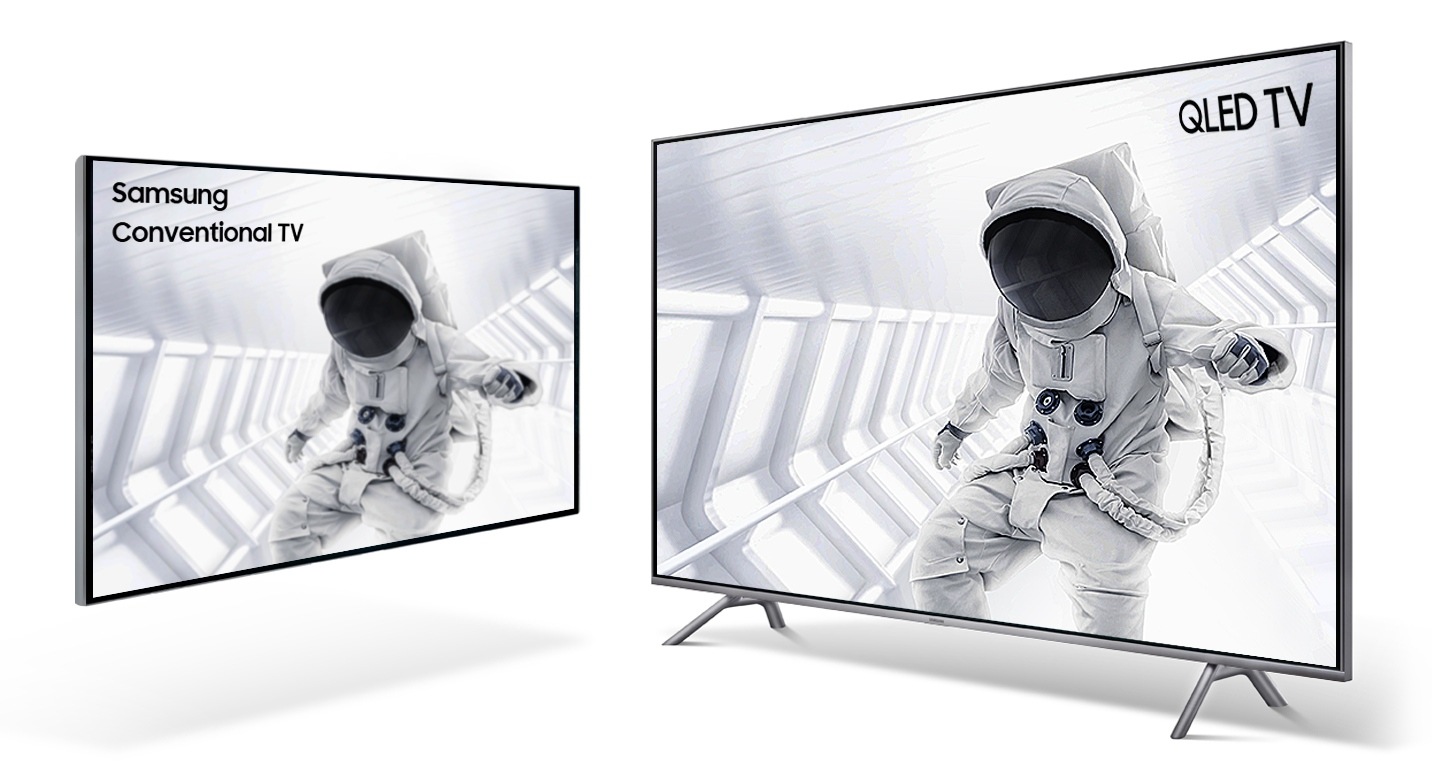 Screen image simulated. *Only available on HDR10+ content, which is currently available only on Amazon Prime.
10 Year No Screen Burn Guarantee
Made to last, the Quantum dots in QLED TV are inorganic. This means the QLED display is resistant to damage from burn-in*, so the amazing colours and details you see today can stay vivid, even over time.
Screen images simulated for illustrative purposes. *Screen burn is a permanent defect in areas of a TV display that can be caused by the effects of viewing the same image or scene for long periods of time.
Q Engine
See spectacular picture quality powered by our intelligent Q Engine. Designed to analyse every scene, Q Engine helps bring you excellent colour, contrast and detail.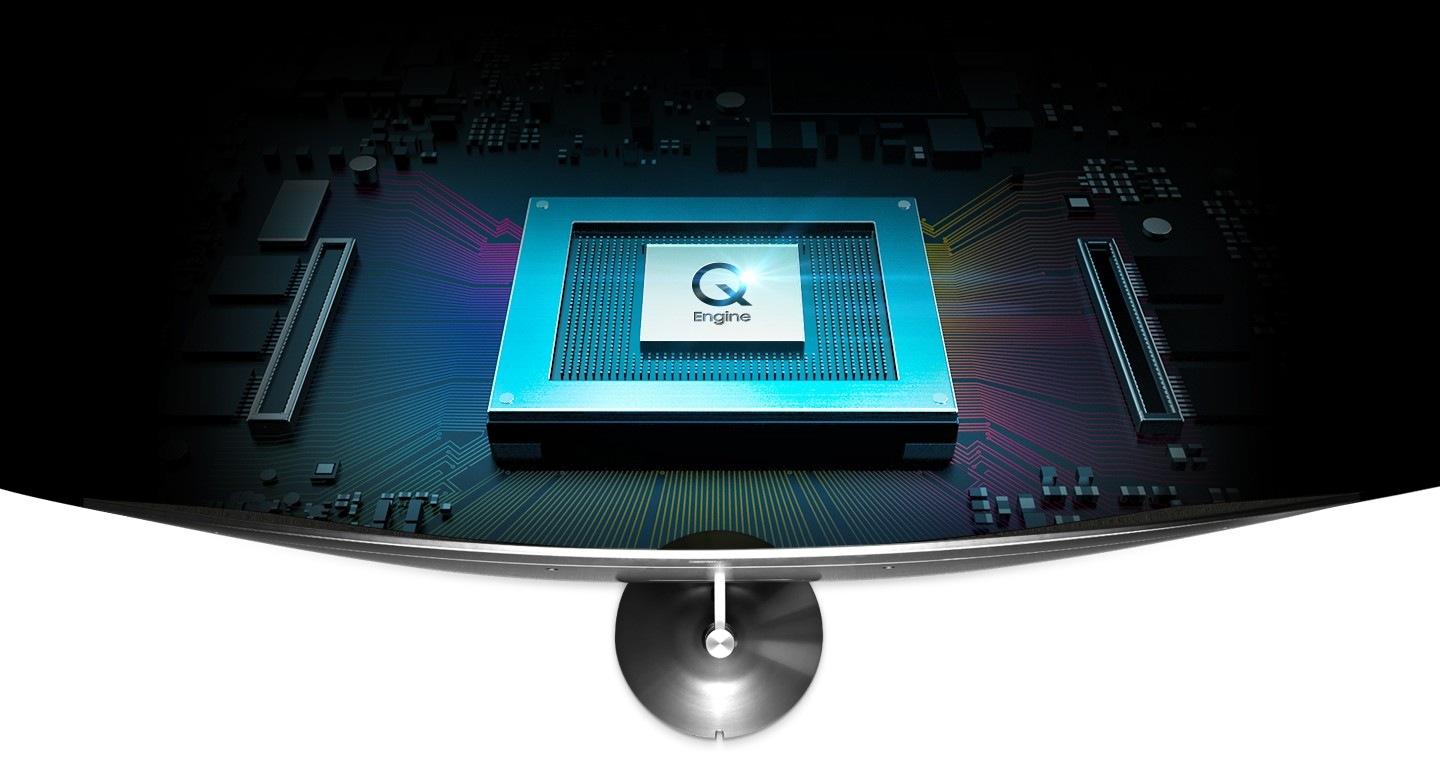 Big moments need a big screen
Enjoy entertainment on an extreme scale. Discover a breathtaking cinematic experience with an enhanced level of immersion that helps you feel like you're part of the game. With vivid colours and precise details on our large screens, you can't help but see more.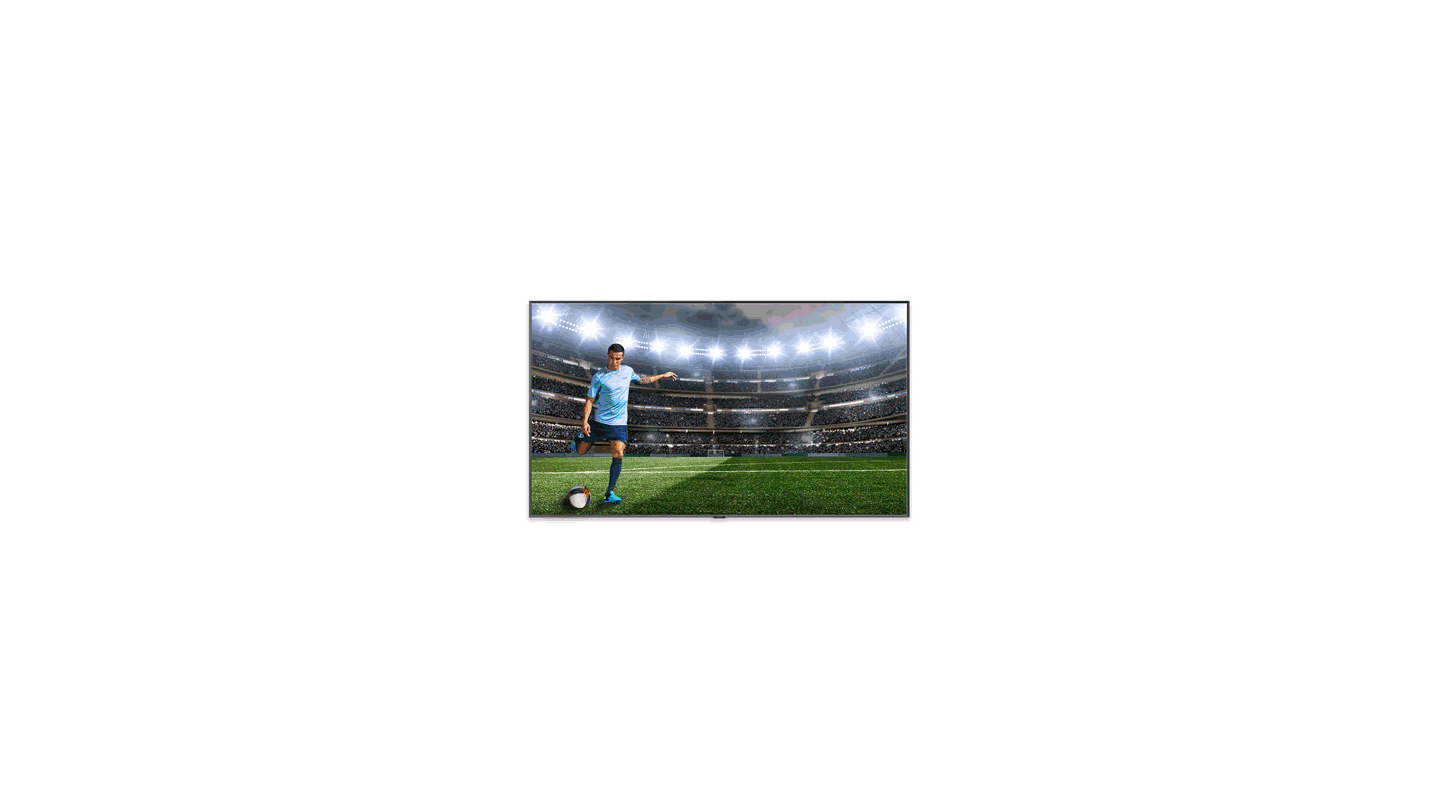 See the picture, not the TV
See for yourself how the Q6's refined elegance and style can elevate your viewing experience.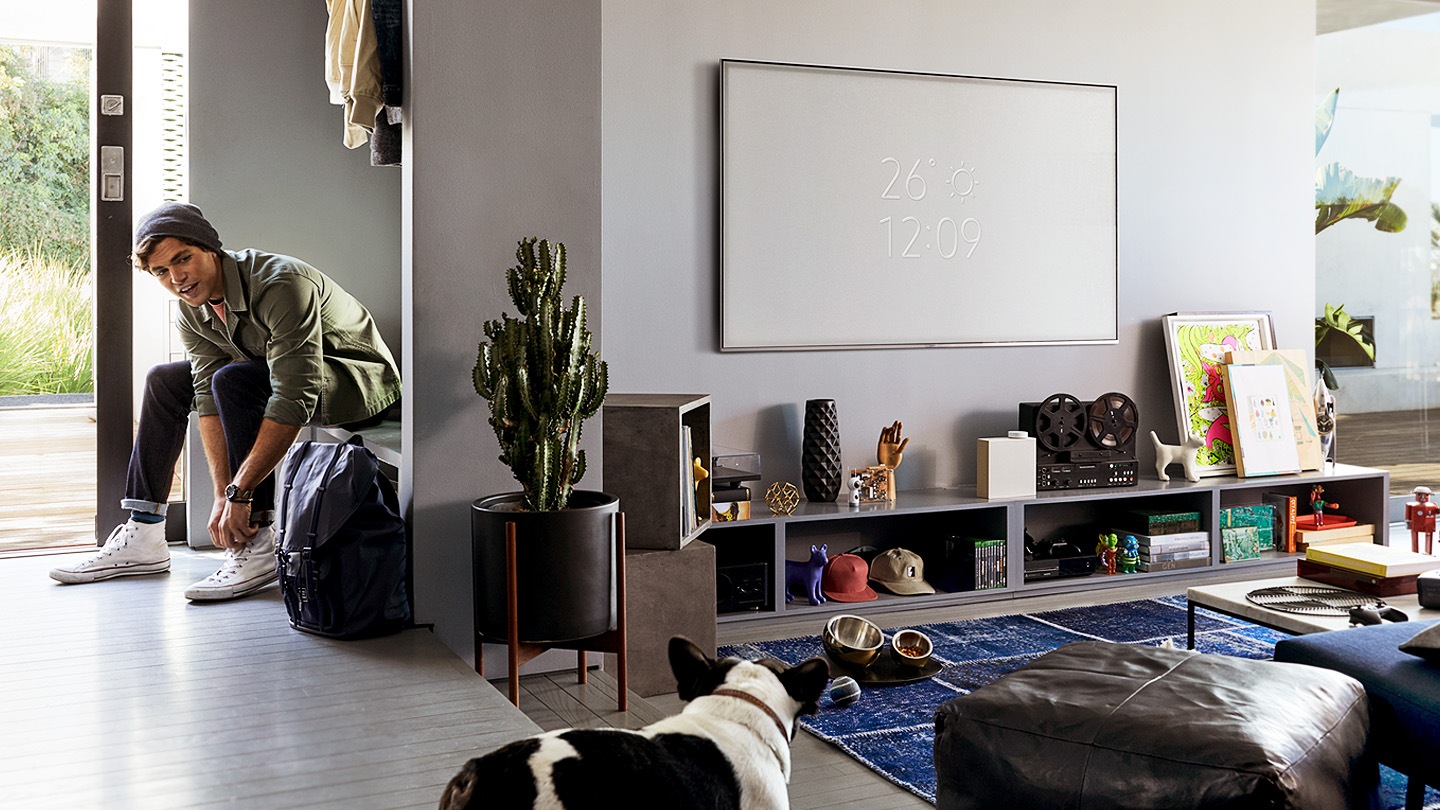 Clean Cable Solution
The Q6's clean stand design helps keep the TV wires hidden from view, with only three simple steps.
Step 1
Plug in your cables.
Step 2
Push your cables into the embedded cable lines on the back.
Step 3
Neatly organise your cables through the TV stand.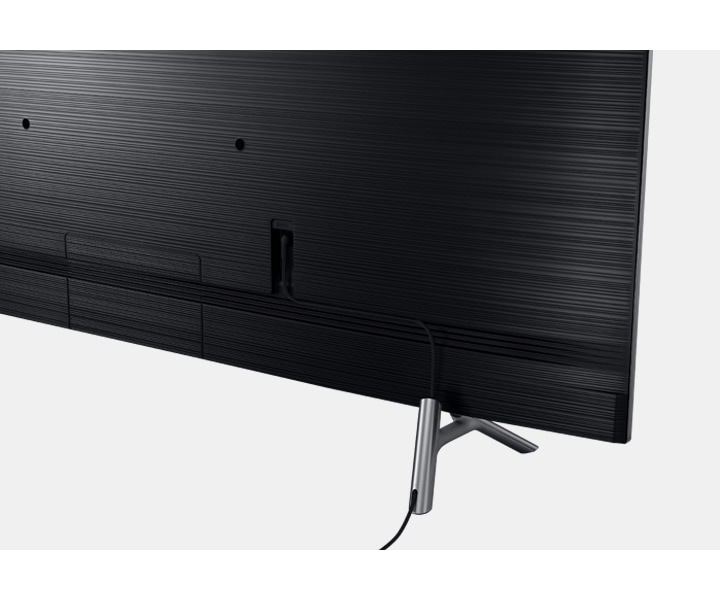 No more Black screen
Show on-screen content that blends into your space when the TV is on standby using Ambient Mode – no more black screen. Enjoy the subtle display of photos, the time or weather on-screen, allowing content to appear as though it's floating on the wall.*
Ambient Mode
Décor
Give your room a splash of colour. Apply an interactive background that harmonises with your environment.
Info
Get useful information such as weather, outdoor temperature and the time displayed on the screen.
Photo
Relive your memories. Turn your living room into a personal gallery by displaying photos from your compatible mobile device.
Music
Enjoy background music in everyday life. Play music from your compatible smartphone when connected via Bluetooth®.*
*Service specifications vary by region. Images are simulated for illustration purposes only. The appearance and design specifications which is not affecting to product performance are subject to change without notice. All devices must be on the same network and Internet connection is required. Agreement of the Services TV Terms and Conditions and Privacy Policy is required upon your first use.
360 Design
With a low bezel design on three sides, the sleek, clean Q6 looks attractive from any angle.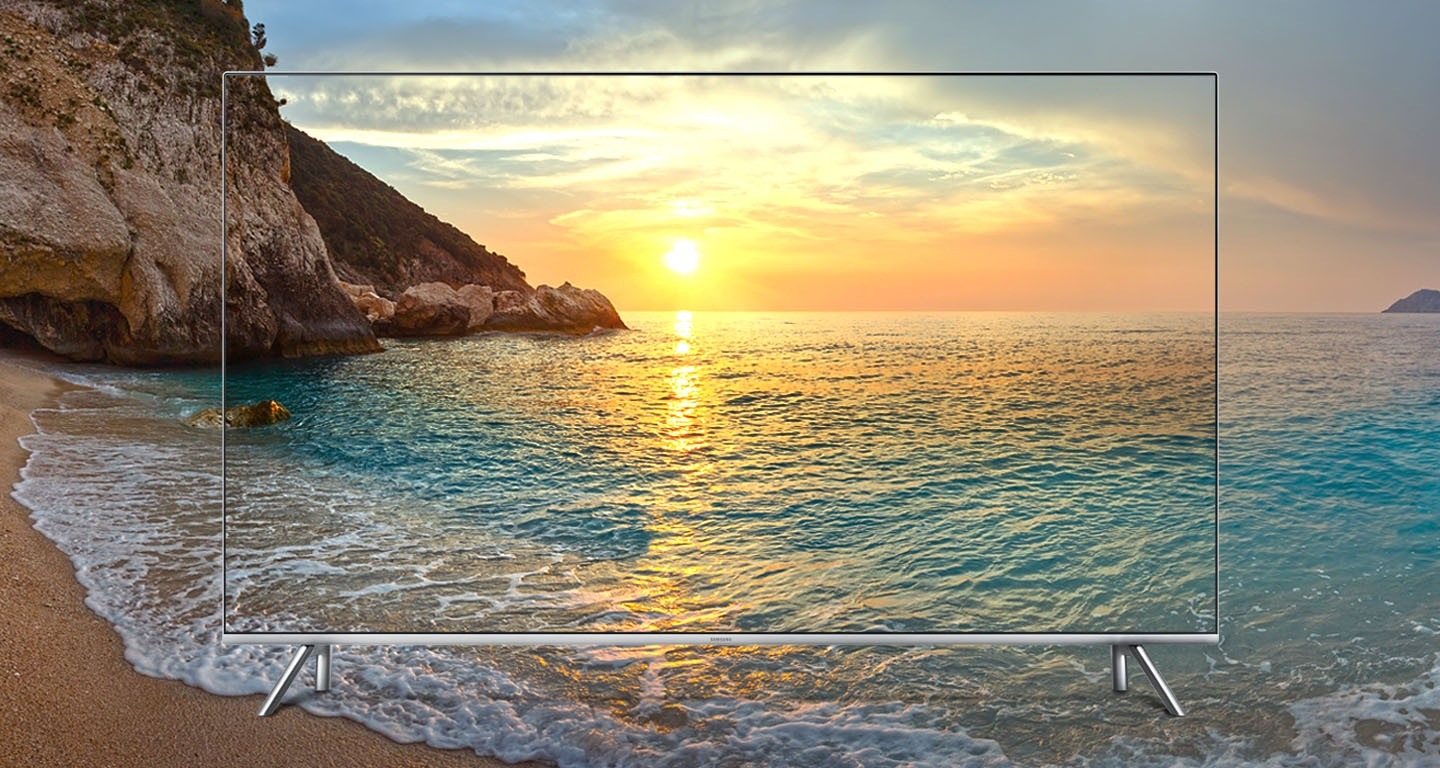 An intelligent way to enjoy smart TV
Find your entertainment the easy way. Control your devices with the One Remote Control and a simple hub to help you search less, and watch more. Enjoying TV has never been so easy!*
Screen images simulated for illustration purposes only. *Apps and services are subject to change without notice. Internet connection required. Data, subscription and other charges may apply.
One Remote Control
Easily access and control connected devices and content with just One Remote Control. Its auto-detection feature can connect and label connected devices, for quick and simple access. Easy to find, easy to use and just One Remote Control.*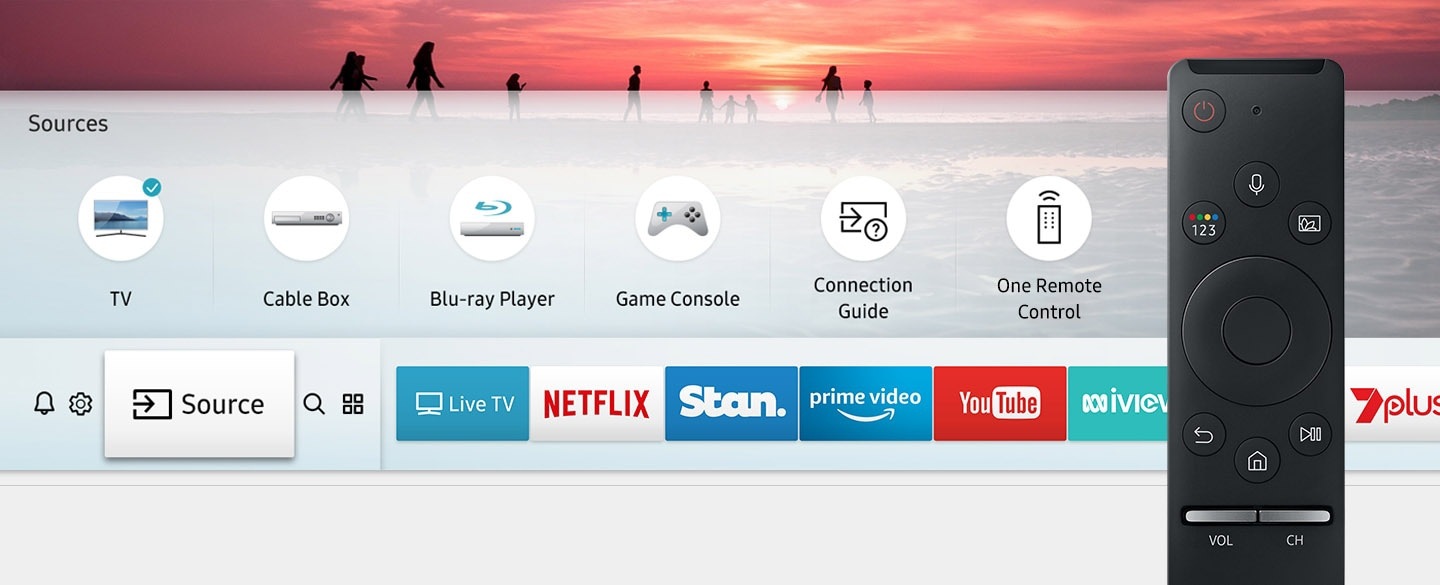 Smart Hub
Find everything in one place. Smart Hub gathers great entertainment for you to explore on one screen. Enjoy easy access to different content, and check out thumbnail previews before diving in.*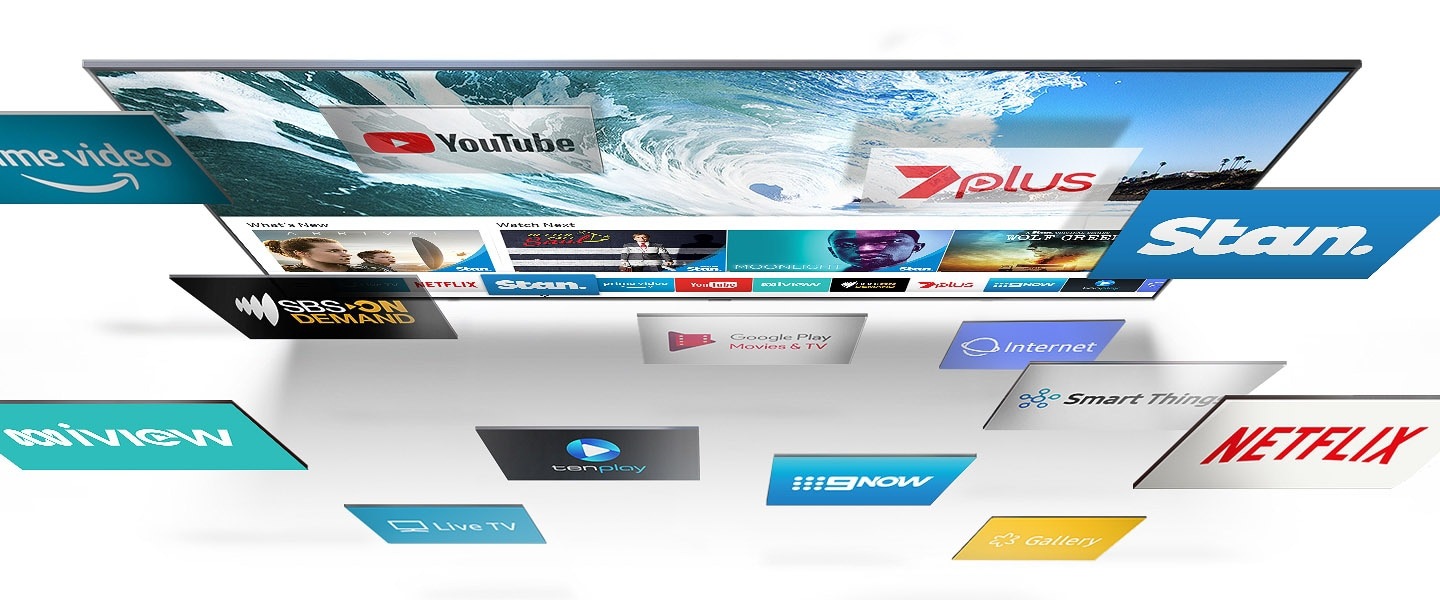 Screen images simulated for illustration purposes only. *Apps and services are subject to change without notice. Internet connection required. Data, subscription and other charges may apply.
Freeview Plus
Don't miss an episode. Freeview Plus* lets you browse and choose free-to-air and catch-up TV shows from the one handy place, set reminders for favourite programs and receive recommendations. Simply press the green button on your remote control and get watching.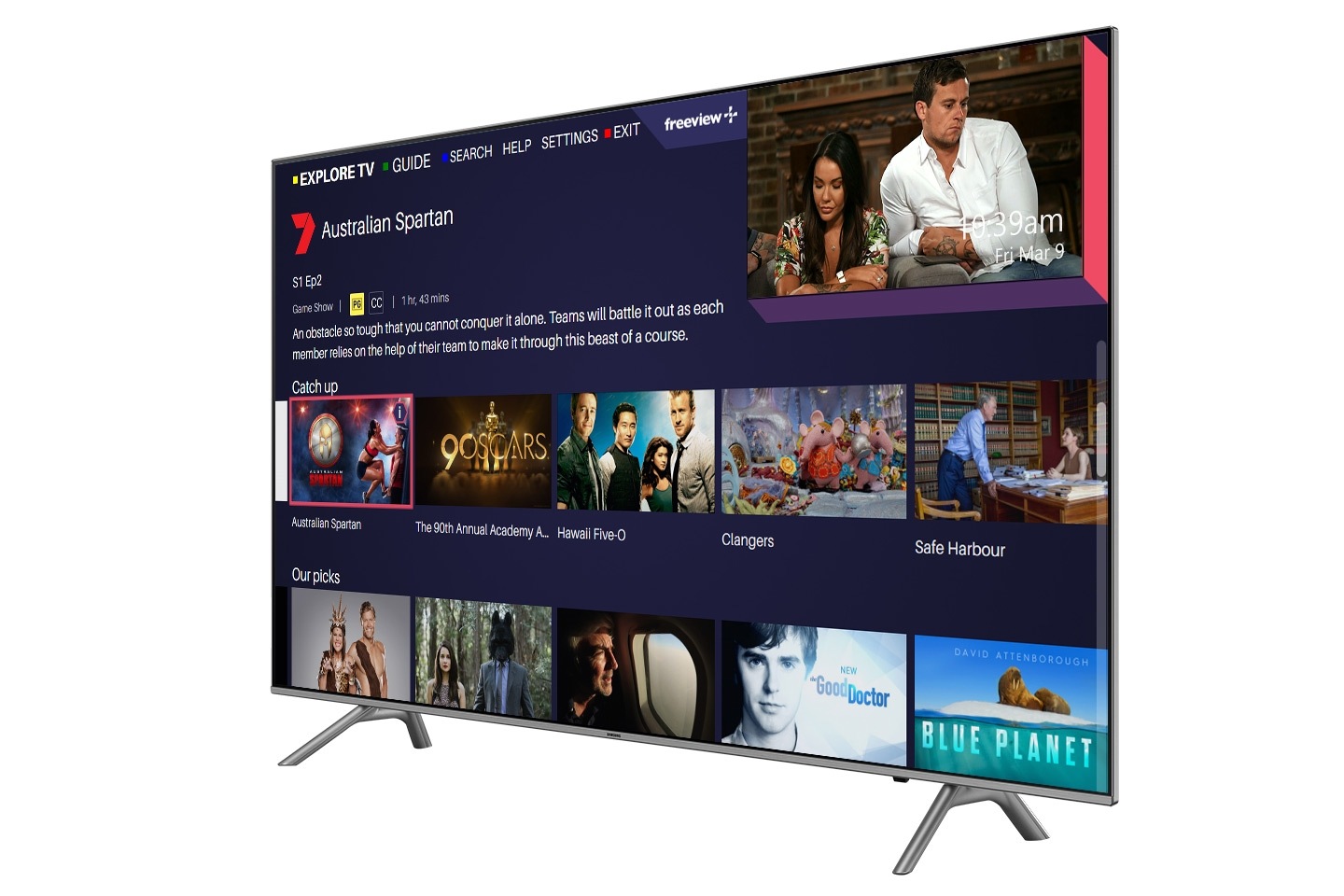 Screen images simulated for illustration purposes only. *Freeview Plus uses HbbTV technology which combines broadcast and broadband. Internet connection is required. Data usage charges and conditions apply.
SmartThings
SmartThings can turn your QLED TV into a hub for your compatible smart home devices, from fridge, to washing machine to mobile phone. Control and monitor your smart home devices intelligently, with seamless interactions.*