Description
UHD Crystal Colour
See stunningly natural and lifelike pictures through Samsung's UHD Crystal Colour technology meeting Digital Europe and CEA UHD picture quality standards. This latest screen technology delivers enhanced pixels and chip set for a superior picture quality experience with stunning contrast and over 17 million true to life colours with intense shades in a colour space 20% wider than conventional UHD.
HDR
The latest standard for UHD content is High Dynamic Range. UHD TVs that are HDR compliant can all display the content but not all HDR TVs are equal. HDR combined with Crystal Colour provides a superior High Dynamic Range experience delivering stunning brightness, enhanced shadow detail and naturally accurate colour.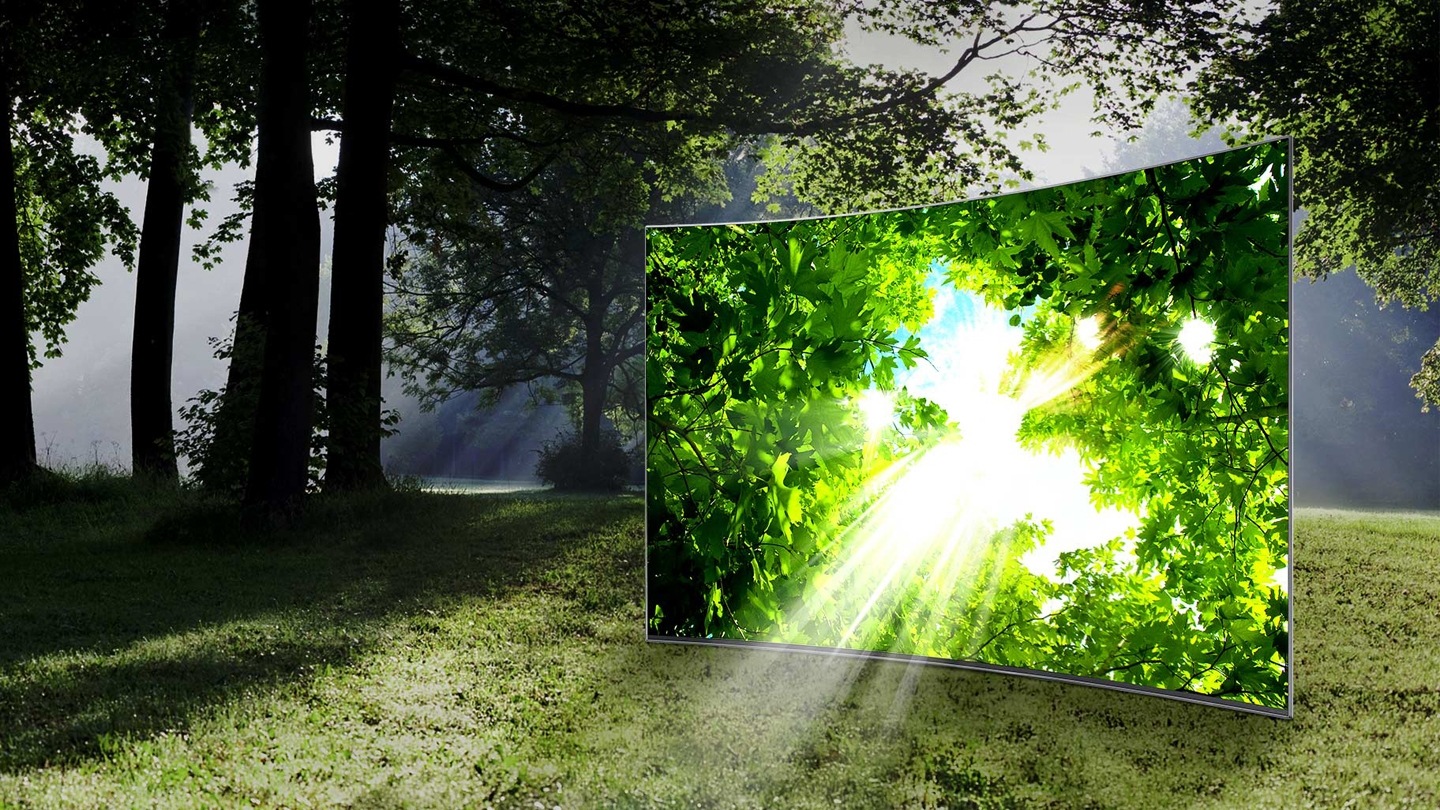 Smart Hub
Seamlessly access all your entertainment sources through the Smartest TV on the Planet. Watch your most loved TV shows using the TV guide, switch to binge on UHD box sets through Netflix, Amazon Instant Video1 or catch up with shows you have missed through our variety Catch Up content partners2 – all of this is doable without interrupting what you are currently watching and all from the Smart Hub home screen.3 Just 3 clicks to your favourite content.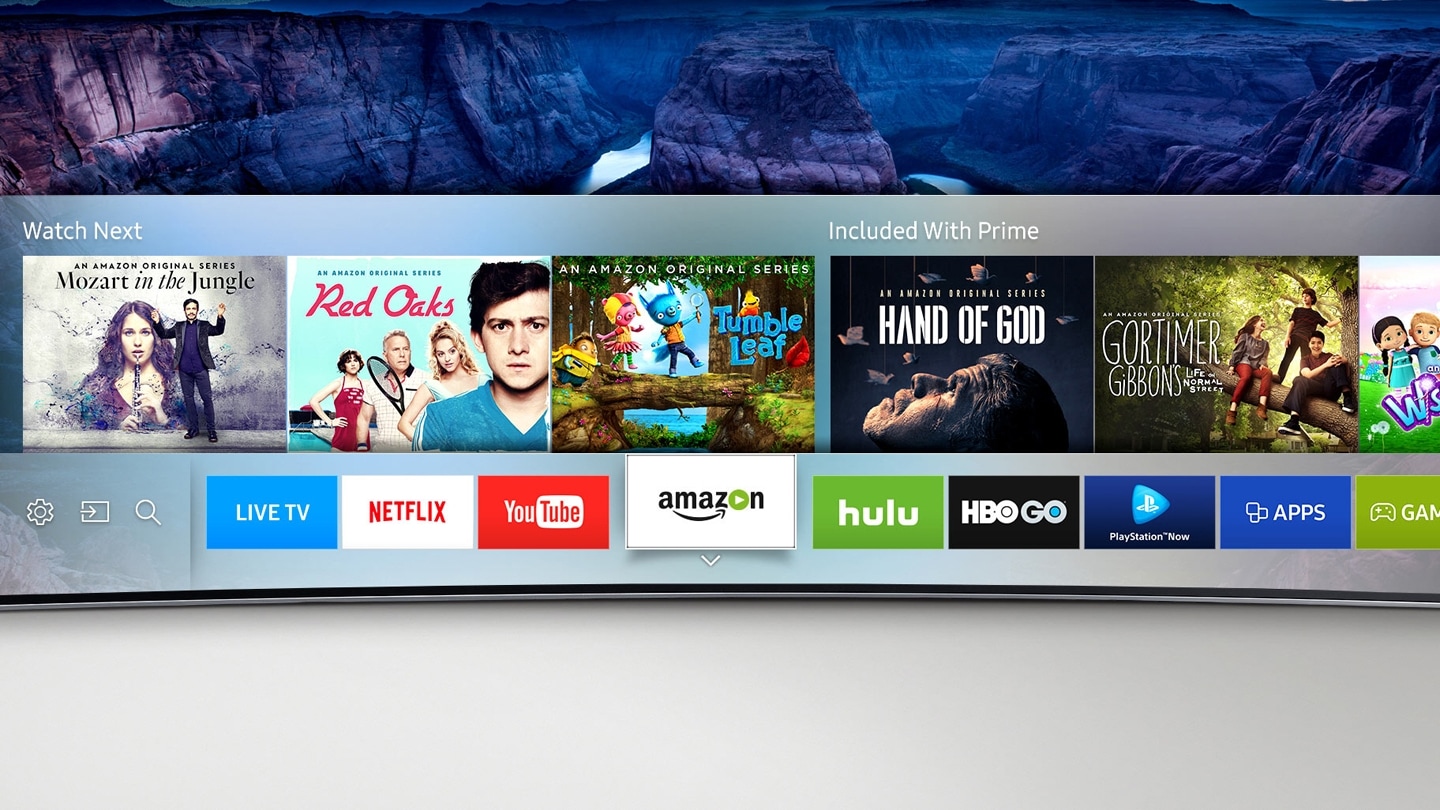 Cloud Gaming
Does your TV open up the world of console-less video gaming? Who needs a games console when you can access a wealth of video games from the cloud straight to your TV. Access a huge array of games without the need to invest in a console, play alongside your favourite stars and race against the best racing drivers directly through your TV.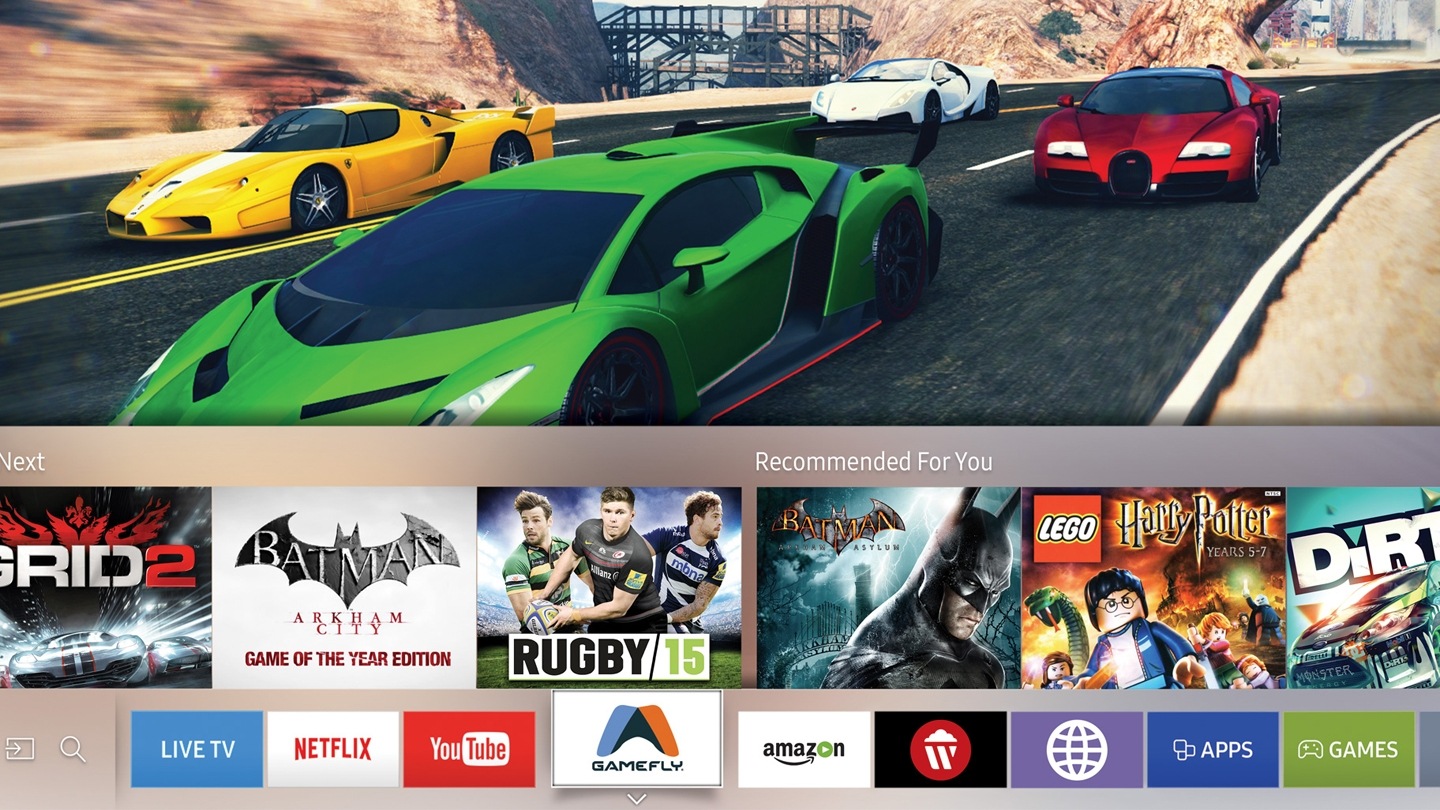 Curved Screen
Not all Curved TV's are the same. Samsung Curved TV's deliver deeper, wider and clearer picture quality for a captivating viewing experience. The Curved screen surrounds you, bringing the corners closer to you providing a clearer view with ultimate levels of detail as well as a wider field of view. Optimal screen curvature means the curve radius is customised by screen size allowing you to lose yourself completely in the immersive viewing experience.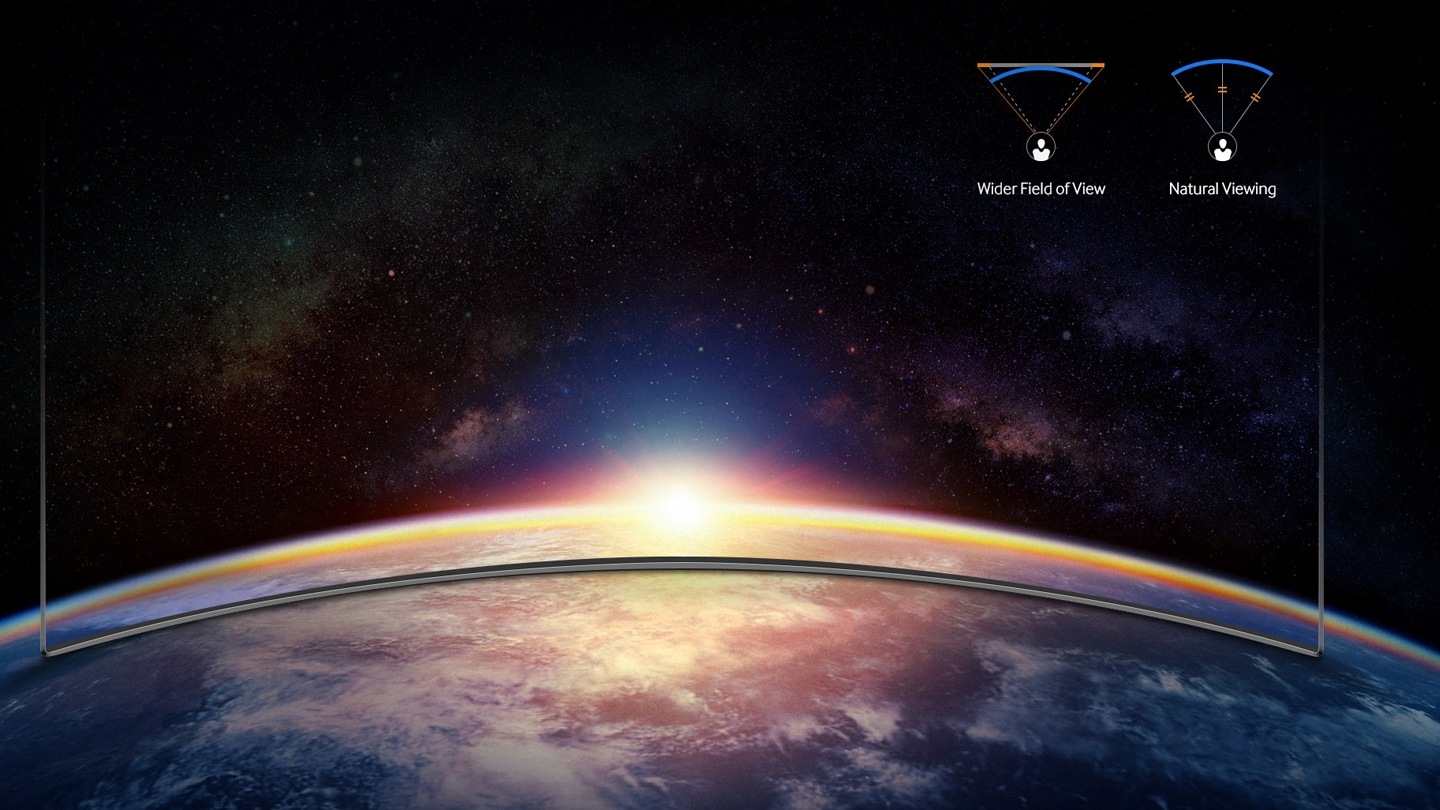 Auto Depth Enhancer
Samsung's unique Auto Depth Enhancer adds layers of contrast to the background, midground, foreground and objects to give even further depth of image.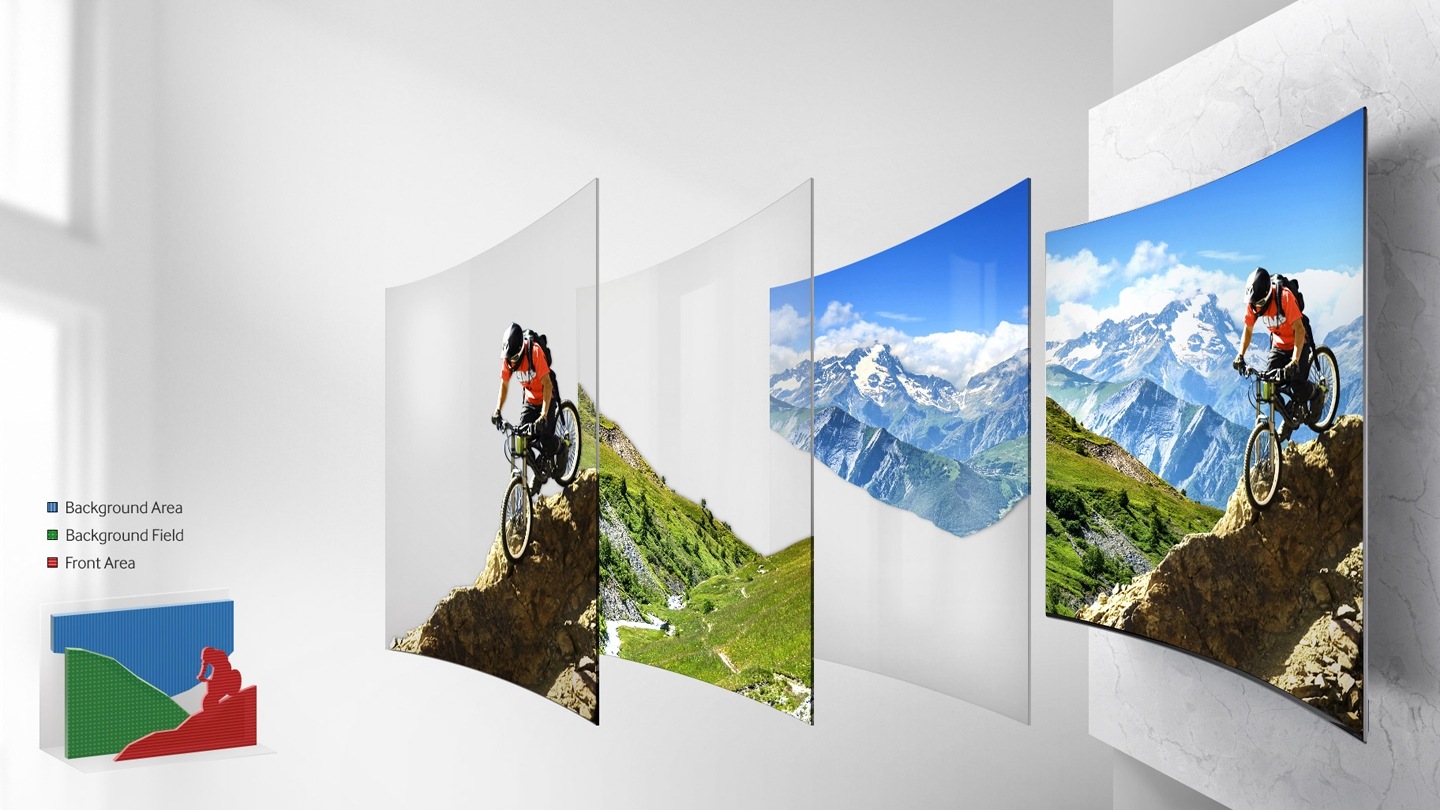 UHD Upscaling
Samsung's unique 4 step UHD Up-Scaling process converts live TV, your movies and gaming to the highest resolution possible, transforming what you watch to premium picture quality. The technology identifies the specific process required to the input signal, noise reduction and up-scaling to convert the source material into the UHD resolution of the TV. The last step dedicates resources of the processor to specific areas of the picture requiring detail enhancement. Samsung UHD up-scaling engine raises all conventional content to more impressive quality and with fast and powerful processors it delivers the very best in UHD picture quality. That's why Samsung are the most awarded UHD picture quality brand 2015*.
UHD Dimming
UHD Dimming technology divides the TV screen into hundreds of small zones, analysing each one independently to adjust colour, brightness and sharpness so you can experience better shadow detail and accurate colour when watching your favourite video content. The software driven technology improves picture contrast by producing the best black level in one part of the screen without compromising the overall brightness of the rest of the scene.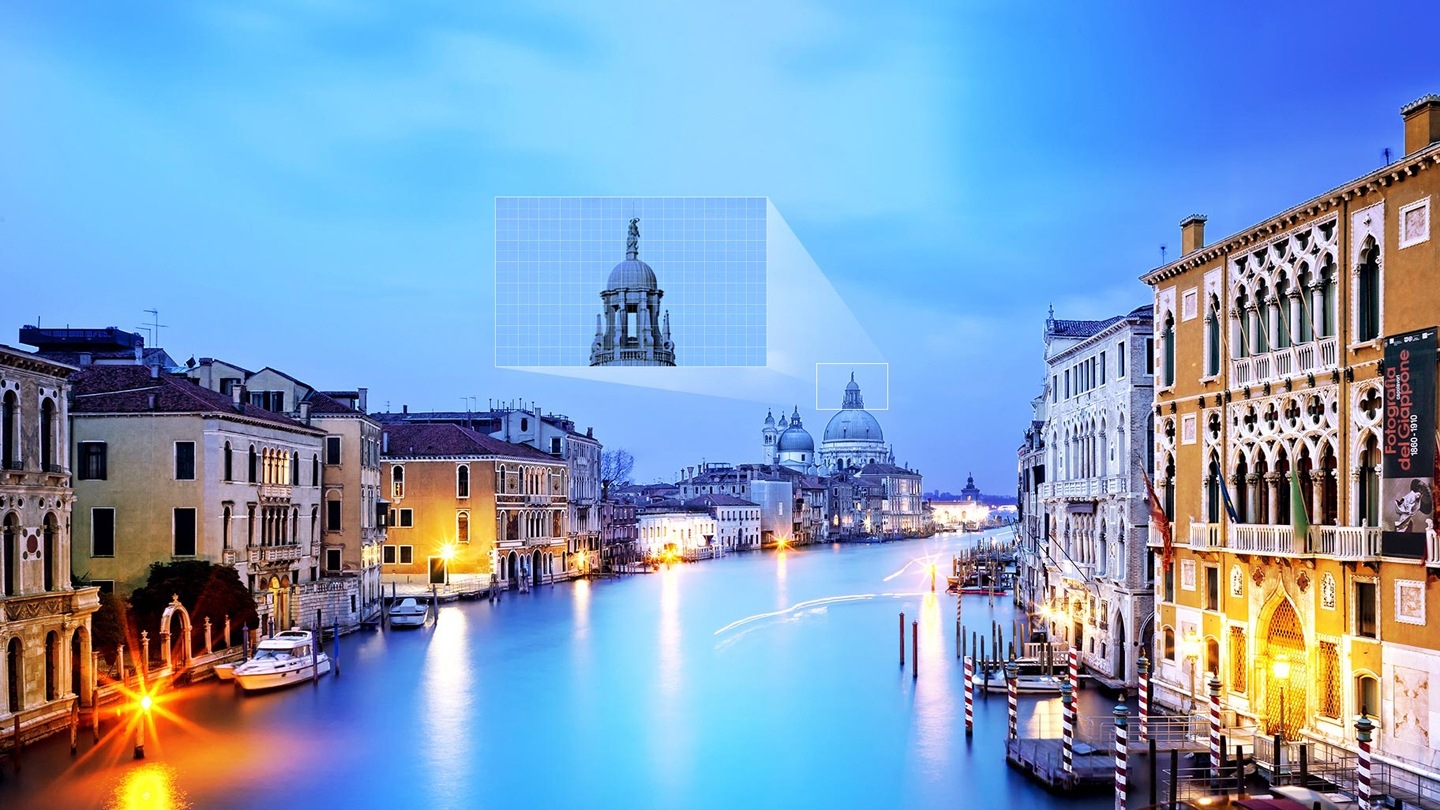 Ultra Clean View
Ultra Clean View analyses the input signal and removes detected noise from the feed. No matter what quality the signal Ultra Clean View improves what you see.
Screen Technology: LED bottomlit
4k HDR: Yes
Screen Size: 55″
Curved Radius: 4200 mm
Resolution: 3840 x 2160
Processing Rate: 1600 PQI
Dynamic contrast ratio: Mega
4k Ultra HD compatibility: 4k Upscaling picture enhancement
Smart TV services: Catch up TV: BBC iPlayer, ITV Player, My5, Streaming: Netflix 4k, Amazon Prime 4k, App store: Samsung TV Apps, Custom homepage, Full internet browser, Social media: Facebook, Twitter, YouTube, Gaming apps
Multimedia functions: Screen mirroring
Includes warranty